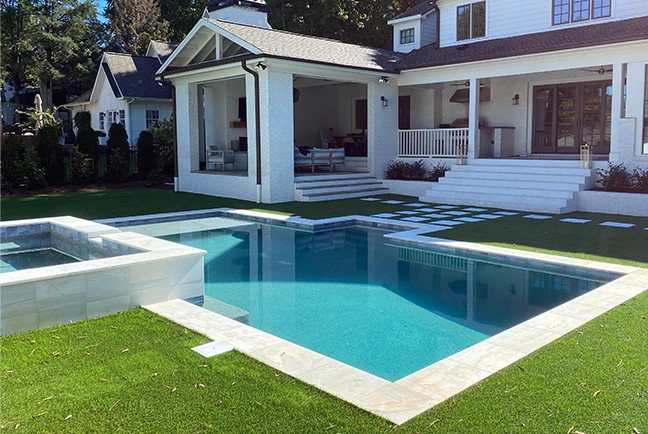 Full Turn Key One Stop Shop for Outdoor Living
Artisan will eliminate the need for numerous contractors. We give you the convenience of dealing with one contact person throughout the project.
We Custom Design and Build Your Dream Backyard
Locally Owned & Operated
For the past 12 years we've left our mark on the Charlotte area. Helping families build their dream pool to enjoy with their friends and family.
Thoughtful design, quality construction and customer satisfaction are our primary goals. With 15+ years in the custom pool
business, and 20+ years in the landscaping business, let us exceed your expectations and make your dreams a reality.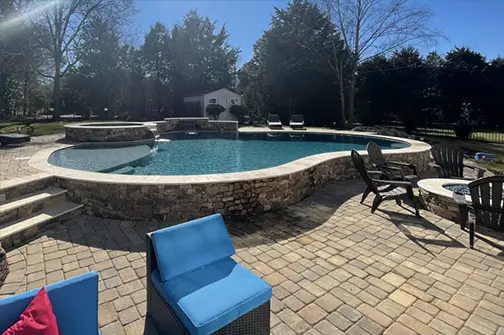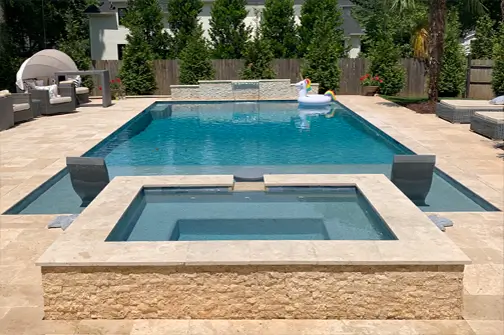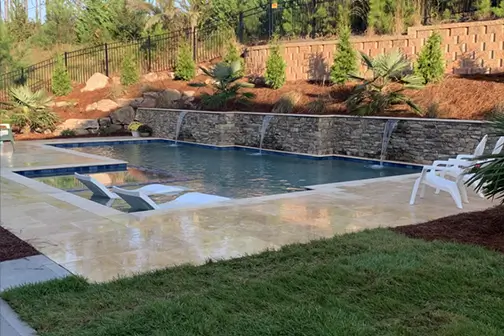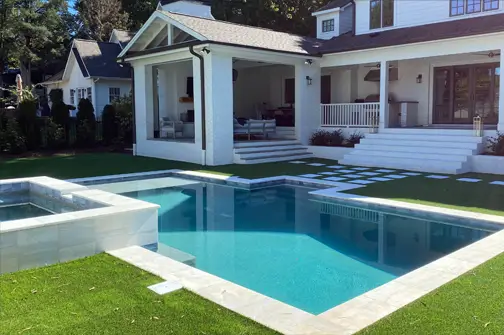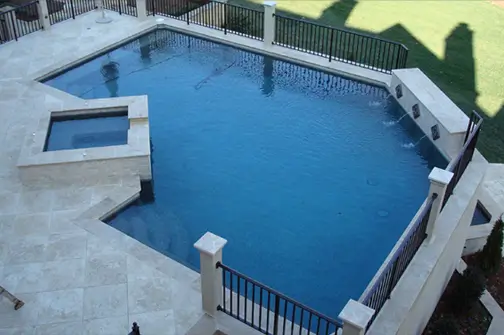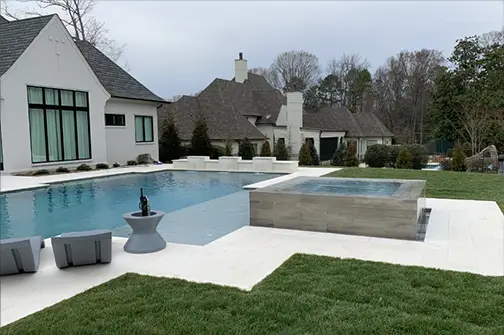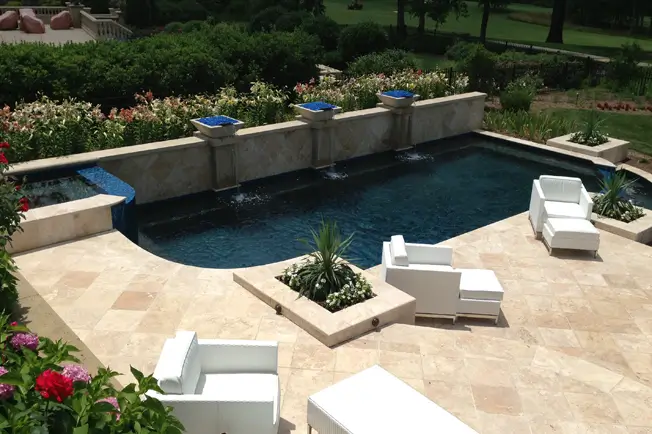 Custom Swimming Pool and Landscape Packages
Excavation, Electrical, Concrete and Landscaping
We create a 3-dimensional design, and deliver a variety of custom swimming pool and landscape packages. Our pools range from the simple "rectangle", to the free flowing curves of a "free form", to the elegance of a "vanishing edge". Our pools are designed to fit seamlessly into your yard, with imagination being our only limitation.
The Scope of Our Services Includes:

Pergolas
Outdoor Kitchens

Cabanas

Fire Pits

Pool Houses

All the amenities
to make your
backyard
complete
Hear From Our Clients
"We were delighted with our experience with Artisan Pools from start to completion. The innovative design allowed us to have a pool we didn't think was possible. Not only did they find a way to fit it in a tight footprint it was an unbelievably elegant design. They exceeded expectations in professionalism, workmanship, and timely completion. We could not be more pleased with the process and the result."
Rick
Get Started Today! Request a Free Consultation and Meet Our Designer!
Call Us at 704.957.6111 or Fill Out the Form Below Today.
After you submit the form, a member of our team will be in contact with you as soon as possible with more information.