Using the Touch of Finger to Control Your Custom Swimming Pool and Spa
Pool Maintenance
As our society has become more dependent on Internet use with the creation of smartphones and tablets the growing demand for home-automated features has also increased. It is no surprise that homeowners can control every aspect of their home from alarms, to appliances, and yes even their custom swimming pool and spa with an iPad, iPhone, iPod touch, or Android.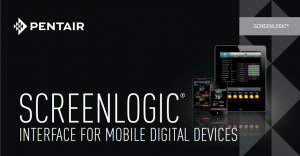 One of the best-automated interface systems that Artisan Pools and Spas have found on the market is the Pentair ScreenLogic2 Interface. From the touch of a finger using your iPhone or other mobile device you can control your pool and spa temperature, jets, light colors, LED lights, pump fountains, waterfalls, pH and chlorine levels. You can even get email alerts when your pool or spa is not functioning properly. It doesn't matter if you are at work or traveling across the globe you can control and maintain your pool and spa with ease.
Using the Pentair ScreenLogic2 Interface will allow you to download a free app to control you custom swimming pool and spa from any smartphone device. This ecofriendly product will help you conserve energy and minimize water usage. Another bonus and added feature is you will be able to see the history of your pool and what is doing.
If you would like to learn more about automating your Charlotte custom pool and spa and get a free estimate you can contact us here.